Baboo Gelato's Weymouth kiosk is located opposite the beach office on Gloucester Terrace
Closed for the season. Re-opens Spring 2024.
Weymouth Beach Kiosk
Opposite Gloucester Lodge
The Esplanade
Weymouth DT4 7AN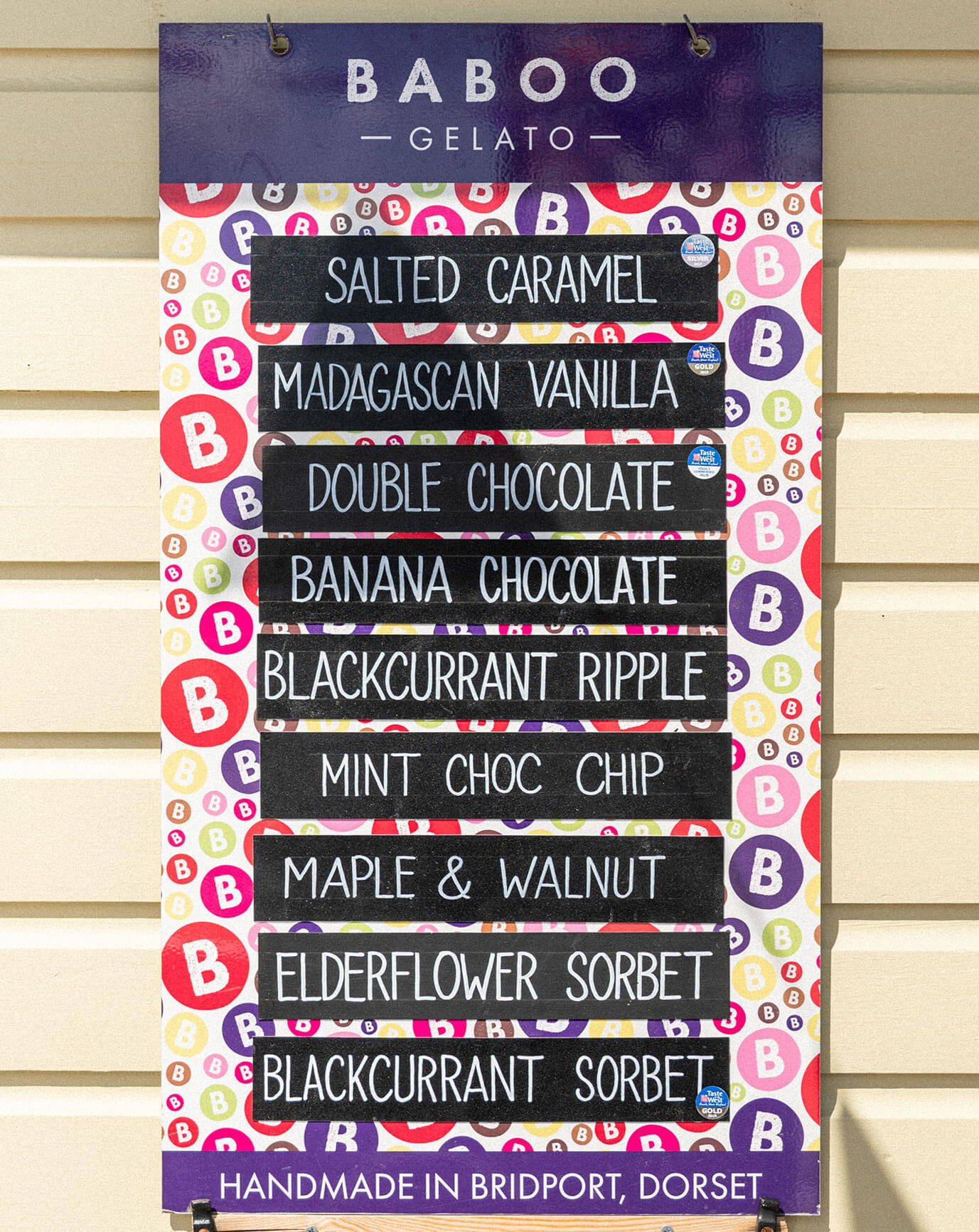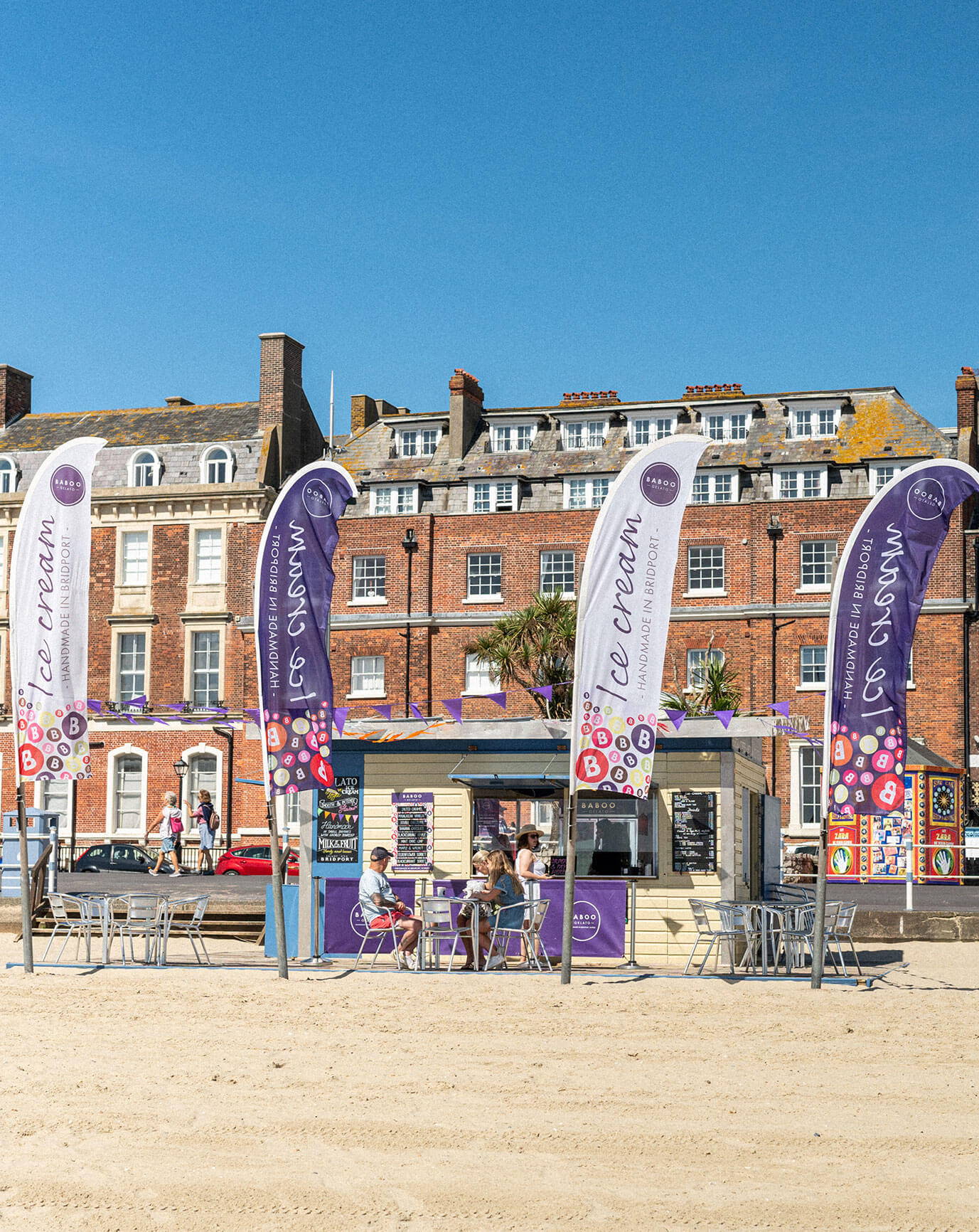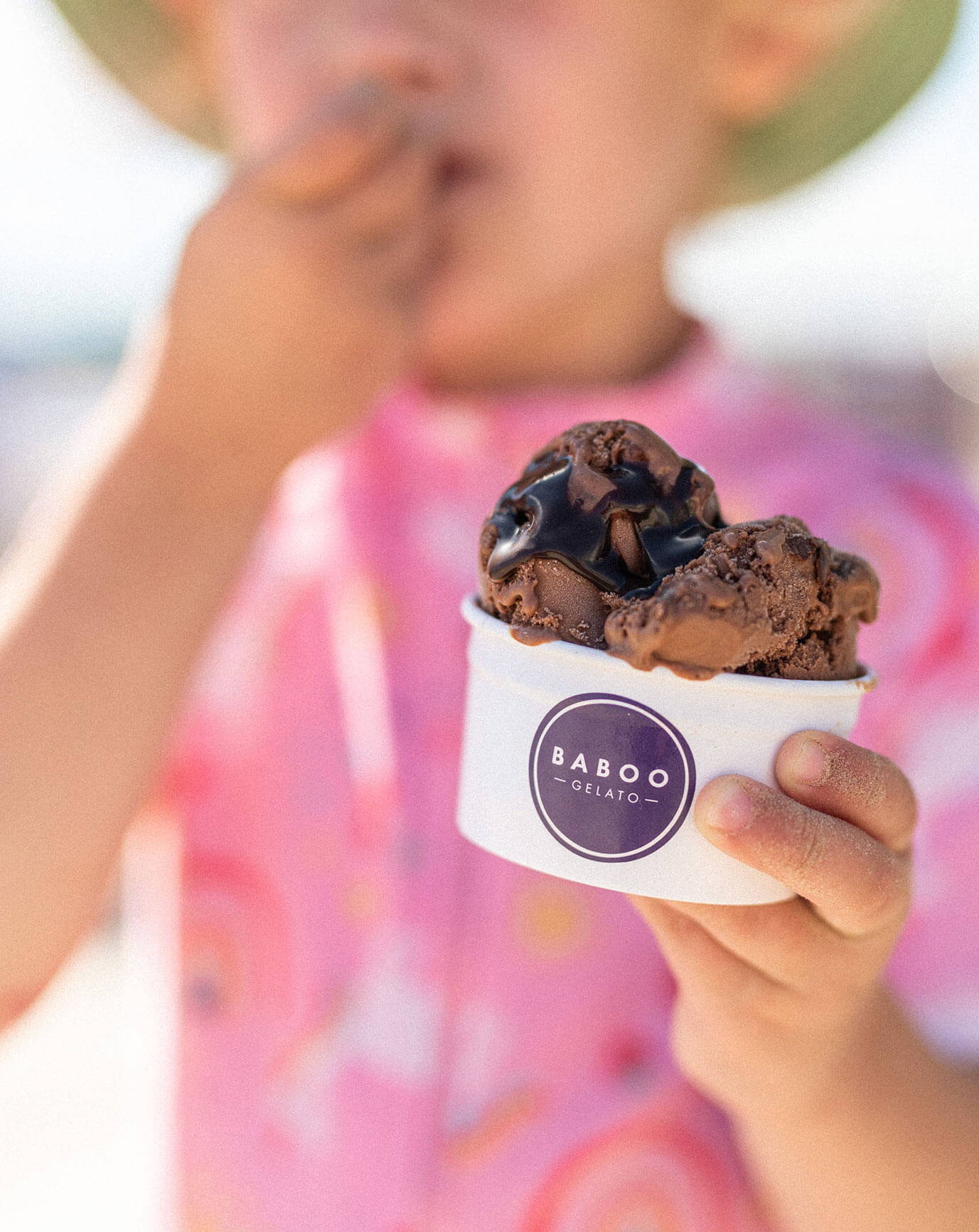 Our kiosk is right on the beach kiosk directly opposite Gloucester Lodge on Weymouth Esplanade. You can find us by looking out for our 4 Baboo Gelato flags.

We scoop a regularly changing range of our freshly made gelato, sorbets and vegan ice cream. For something special, try our gelato milkshakes or a shot of coffee over a scoop of gelato. And we serve delicious coffees made with locally roasted coffee and local organic milk. 
All of our ice creams are suitable for vegetarians. All our sorbets are suitable for vegans. Please ask for the allergens list at the kiosk if you need.
We also serve croissants, pain au chocolat and pain au raisin, so that you can enjoy breakfast, sitting on our deck.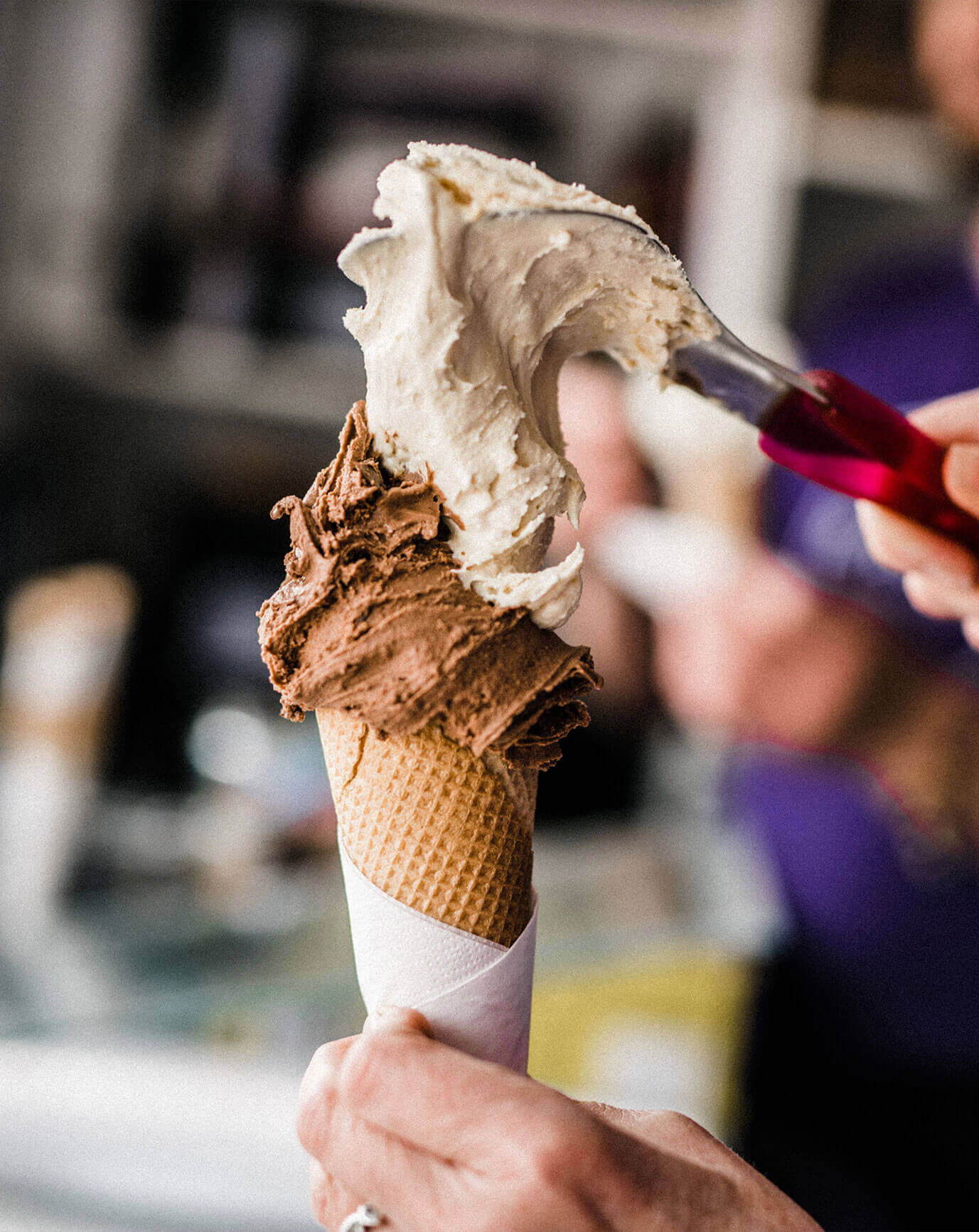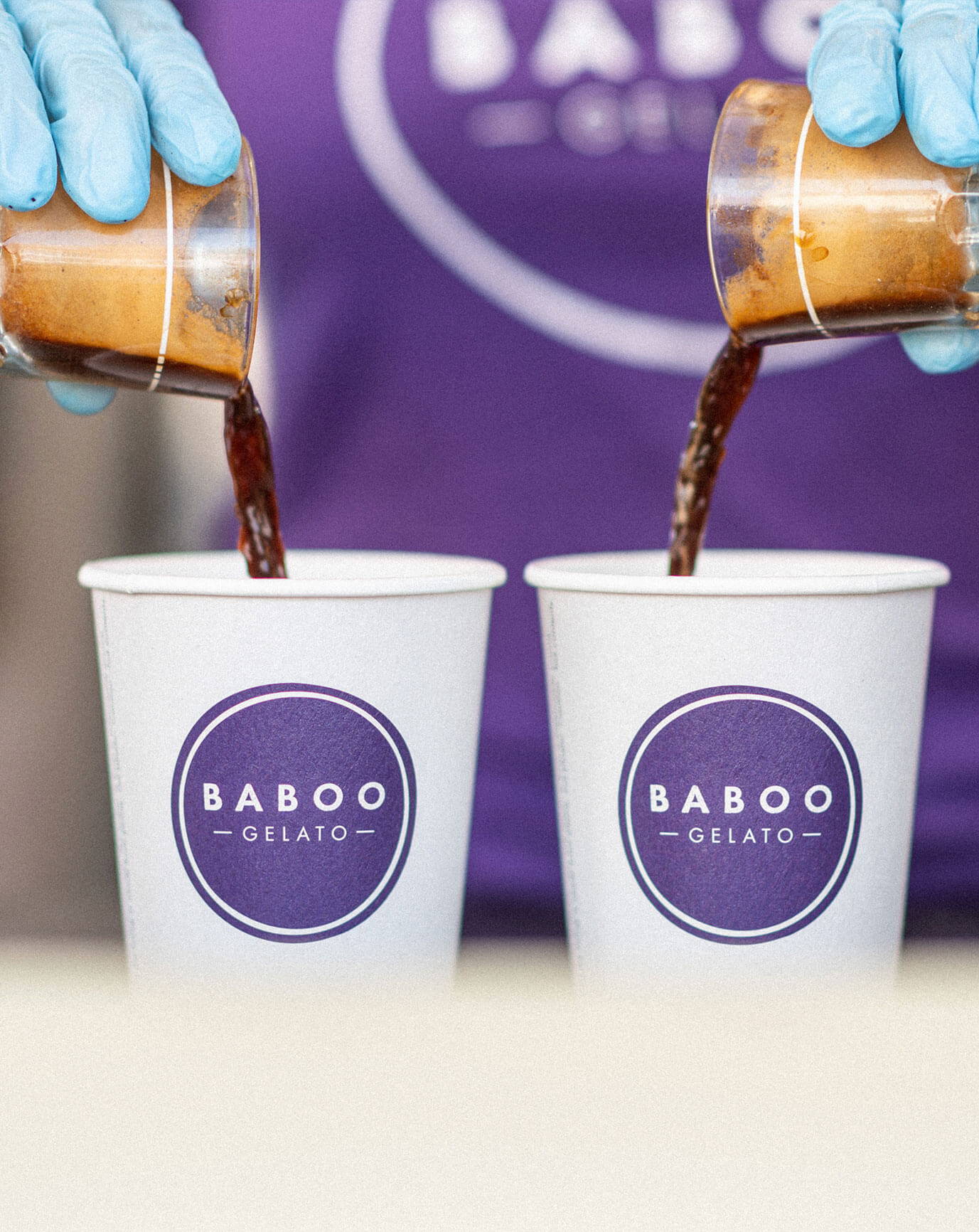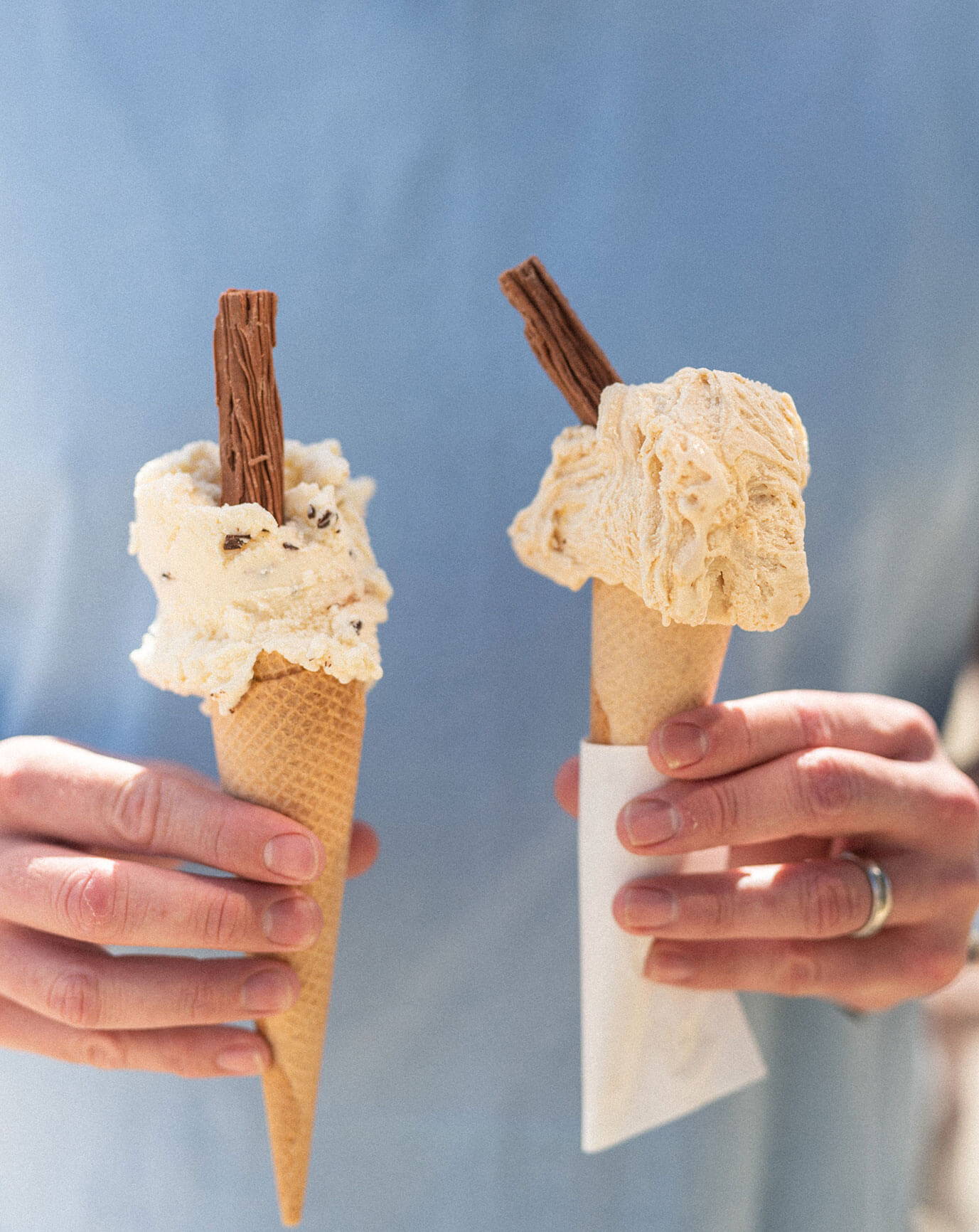 Although you cannot walk your beloved hound on the beach for most of the season, you can have them with you on the Esplanade. When it is hot, nothing cools the down better than our own organic Doggy Doggy Yum Yum, a frozen treat made especially for your best friend. It is made with bananas, coconut yogurt, agave syrup and 100% peanut butter. Dogs love it, and their owners have been known to be fans too. We need to look after dogs tummies so we only use organic ingredients, and Doggy Doggy Yum Yum contains no milk and no animal products and no artificial colours or additives. It is vegan friendly.