Natural & delicious
At Baboo Gelato our ice cream is handmade using our own fresh, seasonal fruit to produce sensational, mouth-watering flavours like no other. Each batch of our artisanal ice cream is carefully prepared from scratch on our premises in Rampisham, Dorset, using succulent fruit, local organic milk and lashings of dedication. The result is an intense, natural flavour of ice cream which comes in scoops, tubs, or our unique chocolate-coated ice cream bites 'Baboos'.
About
BABOOS
Ice cream and sorbet bonbons covered in dark Belgian chocolate
Awards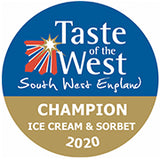 Our Salted caramel gelato has been awarded Taste of the West Champion Ice Cream 2020. We could not be more delighted. ⁠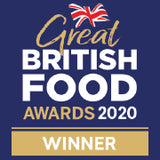 Our Damson Ripple and Elderflower Sorbet have been shortlisted in the 2020 Great British Food Awards.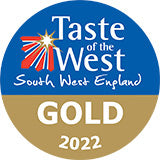 We won GOLDS for our Lemon gelato and Honeyberry sorbet, and SILVERS for Damson Ripple gelato and Vegan Brown Sugar gelato!
Baboo Kiosks
LYME REGIS – Broad Street
Baboo Gelato Bar,
4 Broad St, Lyme Regis
DT7 3QD
Open 7 days a week
8am-6pm
Get directions
LYME REGIS – Marine Parade
We are delighted to have been offered a generous grant from the EU to support our growth, helping us to buy more top quality machinery. We received this amazing support during 2017-19. We are so sorry that such far sighted and supportive schemes are no longer available in the UK.