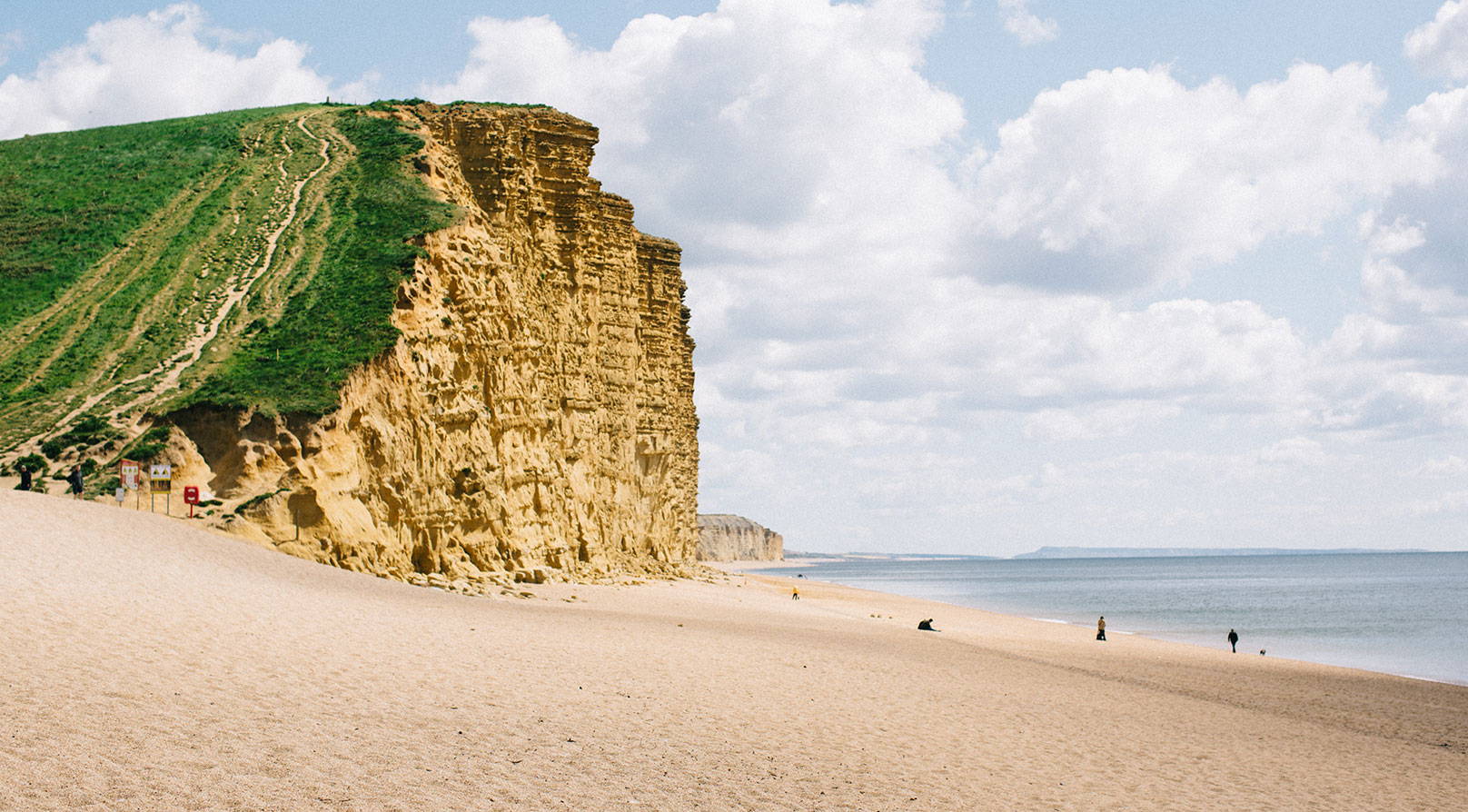 Baboo Gelato's West Bay kiosk is the purple kiosk located between the bridge and The George Inn
The kiosk is open 9am to 9pm everyday, unless it is pouring with rain!
Baboo Gelato
Kiosk no 5, The Green
West Bay, Bridport
DT6 4HA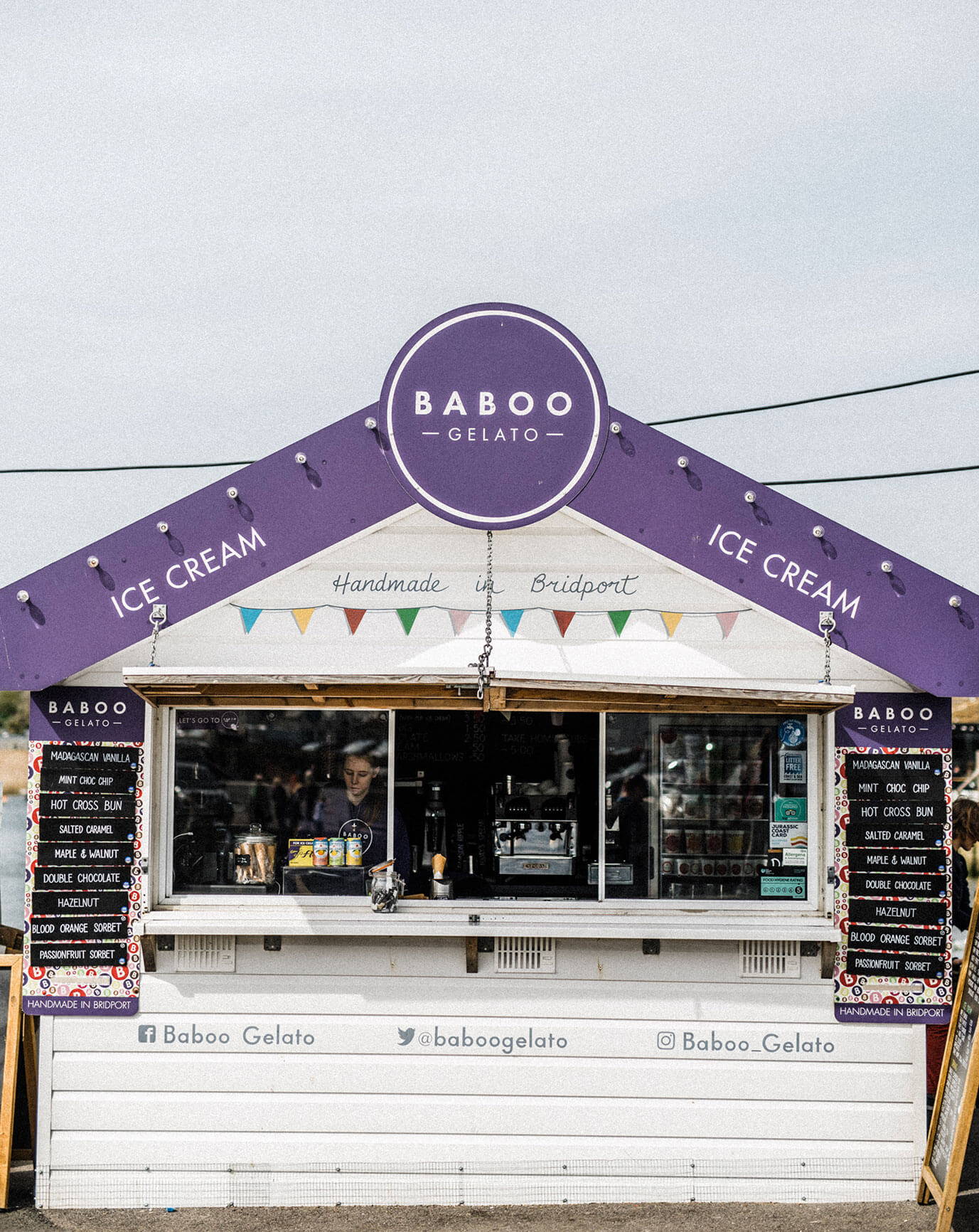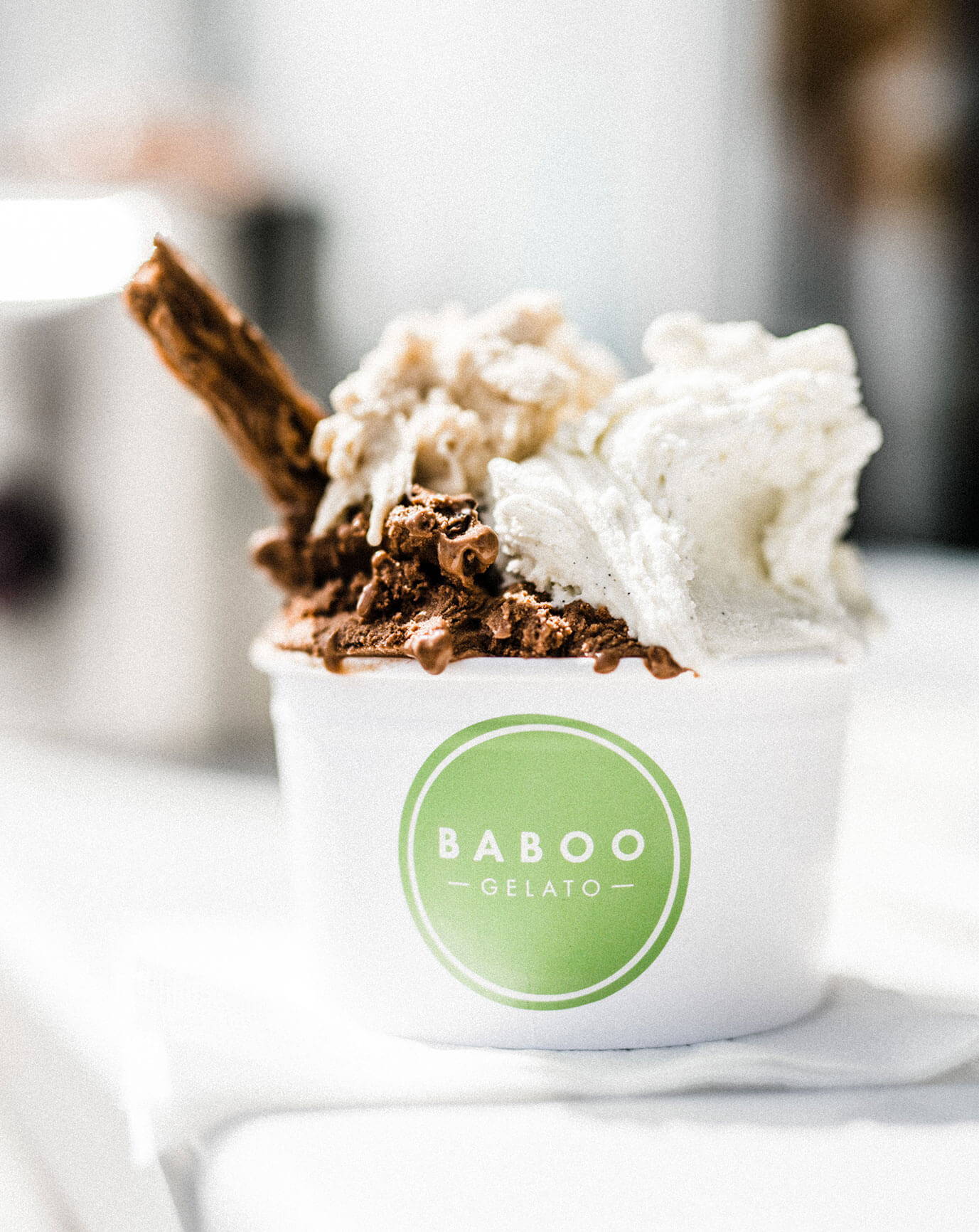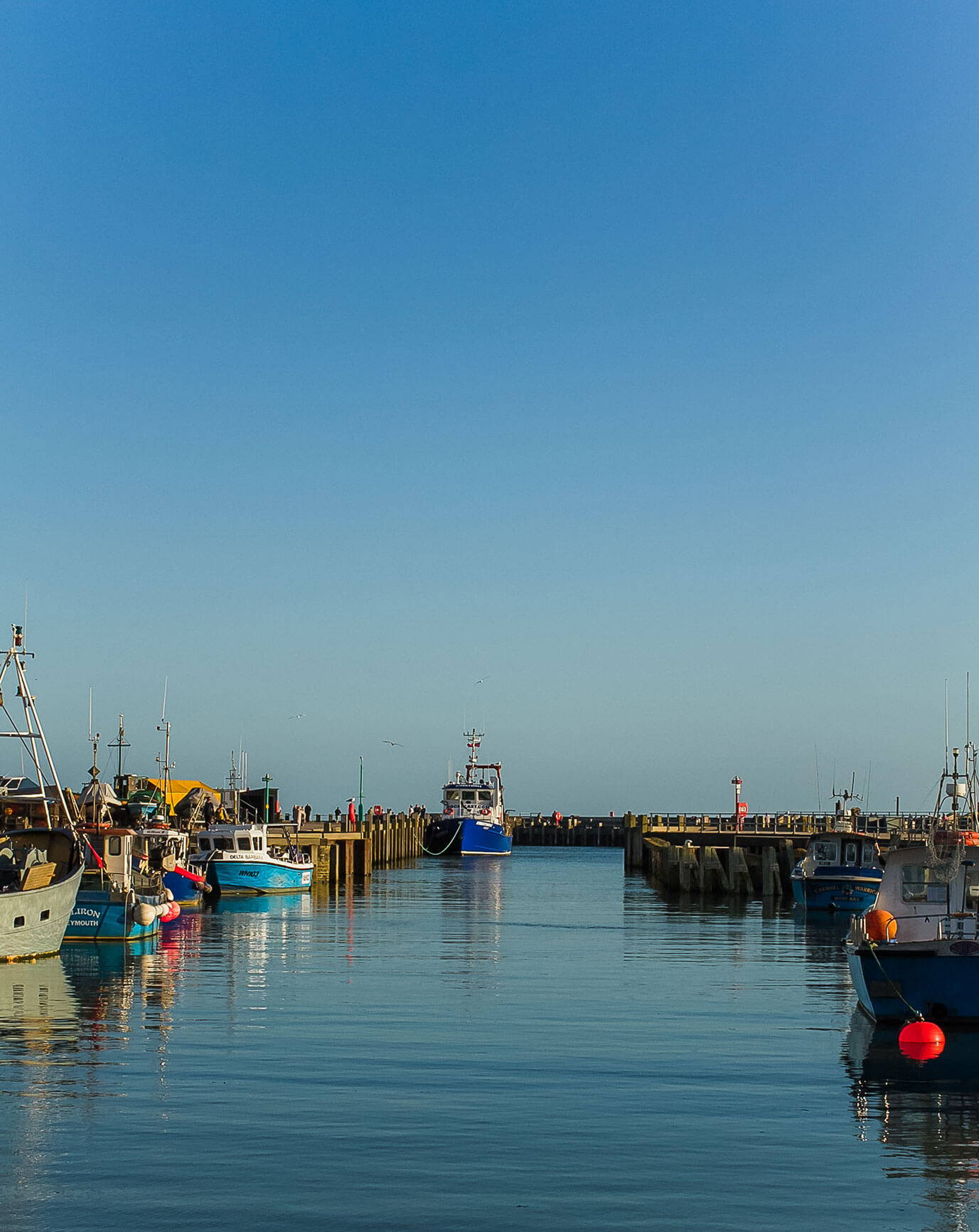 In May 2016 we opened our first kiosk in West Bay, Dorset. We are kiosk number 5, second closest to the bridge, near The George pub. There is no formal postcode, but DT6 4HA seems to work. Our ambition is to make buying an ice cream special. Something to look forward to. We want you to enjoy our flavours, experiment, and come back for more. Always ask to taste if you'd like.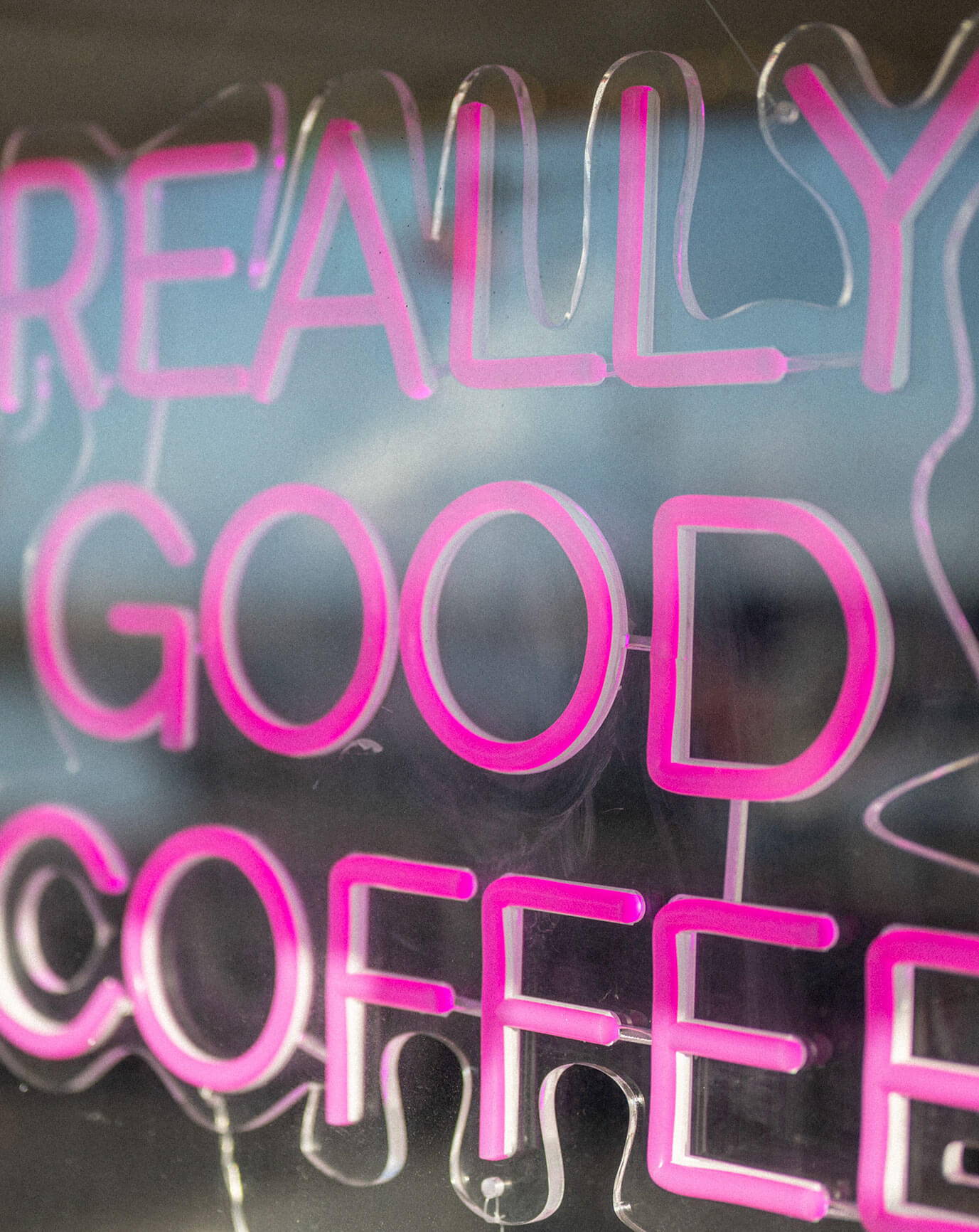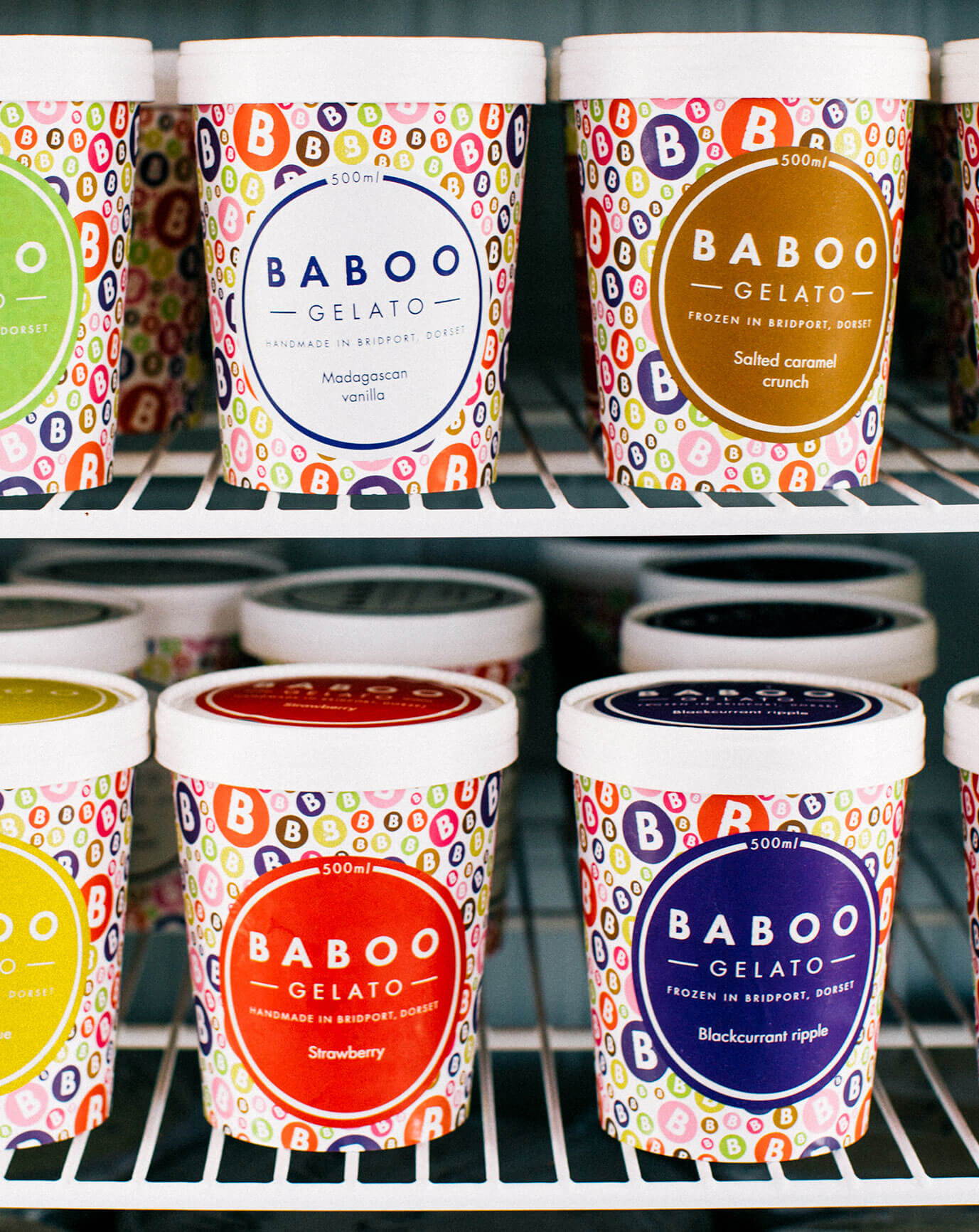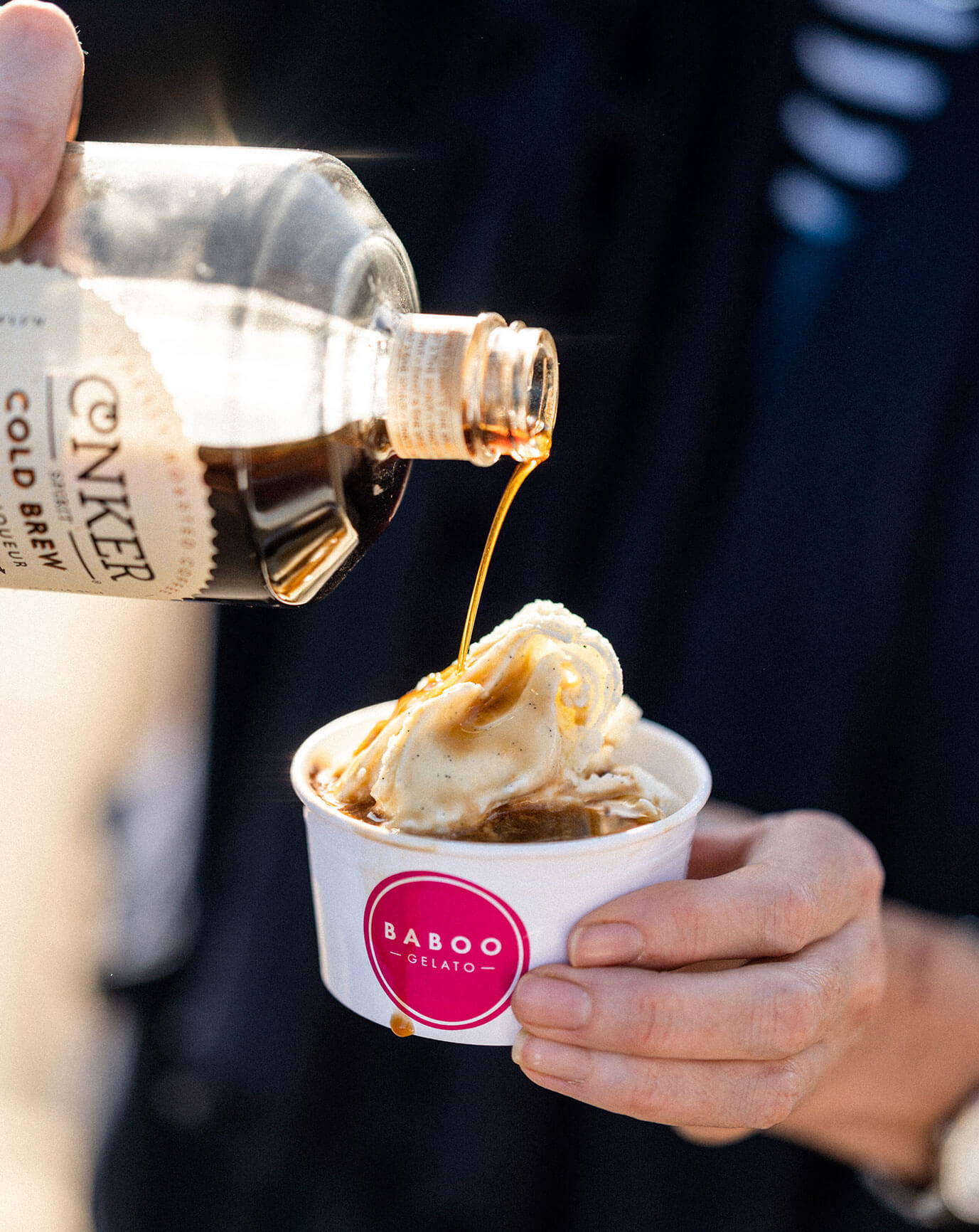 We love West Bay; for us it is the perfect English seaside town. In the summer it is overflowing with life from dawn to well past dusk. There is a kaleidoscope of people enjoying the beach, the walking, the funfair, the food and drink and the calendar of events. But West Bay can be even more special in the winter when it's almost deserted, and only the hardiest of dog walkers and families are out, breathing deep the sea air, and restoring their souls with a cold beach walk beneath the Jurassic cliffs.

At our completely refurbished kiosk, we have ten flavours available in cup or cone. We try to have a good mix of the tried and tested and the more adventurous. We're always excited when a more unusual flavour like damson ripple becomes a best seller.
Please do ask for a taste if you're unsure.

All of our ice creams are suitable for vegetarians. All our sorbets are suitable for vegans. Please ask for the allergens list at the kiosk if you need.

We also sell a great Sumatran Bourbon blend of coffee from Read's Coffee in Sherborne, and have delicious Italian hot chocolate.

And for your beloved hound, fear not, we have our own organic Doggy Doggy Yum Yum, a frozen treat made especially for your best friend. It is made with bananas, coconut yogurt, coconut sugar and 100% peanut butter. Dogs love it, and their owners have been known to be fans too. We need to look after dogs tummies so we only use organic ingredients, and Doggy Doggy Yum Yum contains no milk and no animal products and no artificial colours or additives. It is vegan friendly.
---